Professional Website
Development & Design
eCommerce, Wordpress
& Custom Websites
Responsive Programming &
Search Engine Optimization
Custom Programming
& Data Integrations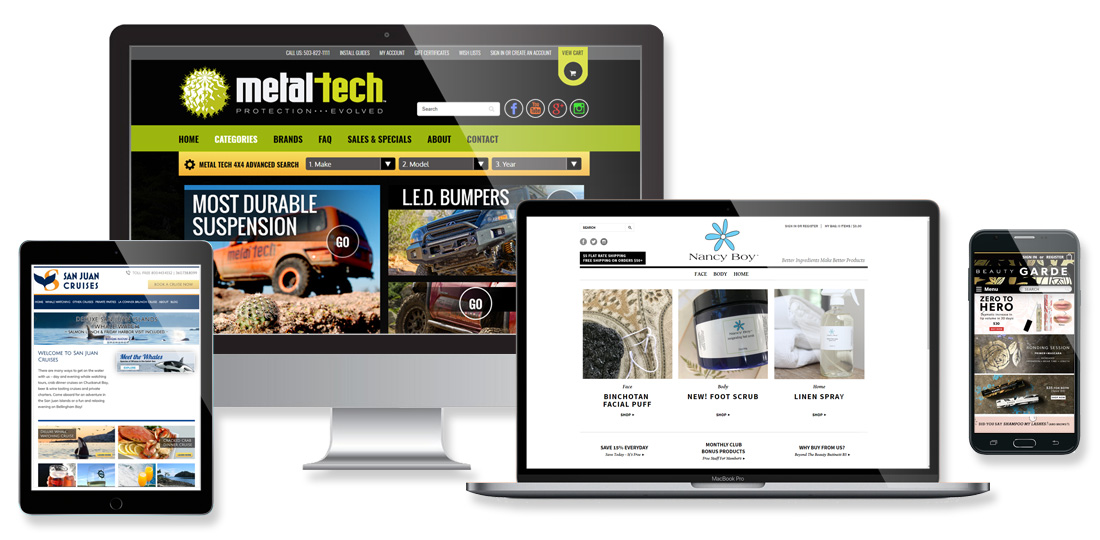 Website Expertise
Celebrating 20 Years
Proudly Guiding Client Projects
from Concept to Completion
for 20 years.
(That's around 400 websites and counting)
Services and Specialties

Website Design
From basic landing pages, to small business websites, to full-featured eCommerce platforms, our talented designer will make your website shine.
Web Development
A major strength is experience in wide ranging development projects. Utilizing 20 years of expertise to take your project from concept to completion.

Custom Programming
Need a custom solution? We will discover your needs, then build an elegant, tailored product. We create applications for a fraction the cost of other firms.

Responsive Websites
New website projects are always programmed to be both desktop and mobile friendly. Most older website designs can also be adapted for responsive display.

E-Commerce
Whether it's Bigcommerce, Woocommerce, or another platform, we can help. If you have eCommerce needs, we have a solution for you.

Database Design
Efficient database design is crucial to keep any data-intensive application running smoothly. Use our experience to future-proof your data.
Technologies Commonly Used












Working with You, from Concept to Completion
Step 1
DISCOVER
The discovery phase is key to understanding your business, identifying your specific needs & wants. We'll use our experience to suggest solutions for existing pain points.
Step 2

DESIGN
We'll use discovery phase knowledge and materials to determine appropriate technology architecture, draft flow charts, & create mockups.
Step 3

DEVELOP
Where the rubber meets the road! Concepts become code. Structural testing and fine tuning user experience, responsive programming.
Step 4

DEPLOY
Final testing, compatibility review, migration to deployment server. The site or application goes live and is complete!